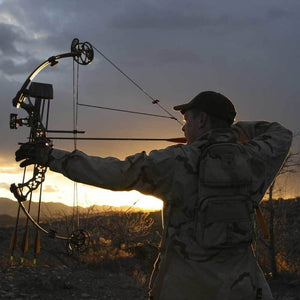 Compound Bow Tuning
For now this will be my last entry concerning bow tuning. For this one I need to do things a little differently. The following document is available for free download, but there is copyright on it, so I'm simply going to avoid any problems and provide the link to it.
https://eastonarchery.com/2016/11/easton-arrow-tuning-guide/
I recommend that you go and grab that free download, and then save the file for future reference.
So, if you've followed along as I've posted these entries, you may have noticed that a LOT of the information is repeated. This is because, sure enough, just due to physics, many of the basic principles of tuning remain the same. But each type of bow does have its own little special nuances. If one is aware of these things, they can do just that much of a better job of setting up their equipment. 
---
1 comment