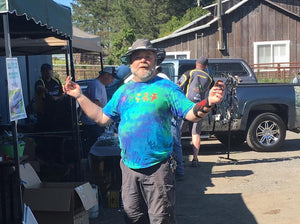 After all that has happened we're still here!
I know that it has been a while since I've written anything. That's just because we haven't been able to go to tournaments to either shoot or be vendors.
I just wanted to let folks know that we're still here and that Fender Archery is still an ongoing concern,
As always, feel free to contact us here. 
Oh and if you have any sort of special order in mind let us know. Especially in something in leather! We may be able to help you out! 
---